It's hard to believe, but the end of the year is coming up fast — and that means now is the time to think about how to maximize the last three months of your team's annual culture calendar.
As everyone knows, Q4 holds the trifecta of celebratory months:
October: Halloween of course, but also all fall festivities (decorative gourds, pumpkin spice lattes, apple picking, leaf piles, and more)
November: Thanksgiving! What a tremendous opportunity to reflect and express gratitude for one another by sharing some quality time together.
December: Need I even say? Holiday Party season is officially around the corner.
Wondering how you should approach team experience planning from now through the year's end? We've compiled an easy to-do list to help you get started. We're here to help you break down the big, daunting task that is planning large-scale events into small, achievable chunks. And we promise, we'll make it feel like a breeze.
Dive into our five tips to get started below. Plus, find some seasonal event inspiration curated by our experience experts.
Want to skip reading this all together and outsource the rest of your 2022 planning to a dedicated Marco Culture Partner?
Get in touch with us about becoming a Marco Member
Five Tips to Tackle Q4 Event Planning like a Pro


1. Get started... right now
Anytime you're planning a team experience (even something seemingly simple!) it really pays off to plan it well in advance.
Towards the end of the year, this rings especially true. With so many companies planning team experiences and parties for the holidays, venues and experiences book up fast. In particular, if you're thinking along the lines of a holiday party, know that sooner is always better.
2.Get clear on your budget
After embedding ourselves into a number of our member's organizations, it's increasingly clear that experience budget structures differ vastly from company to company.
There can be line items by function (ie. marketing T&E includes marketing team events), a broader company budget for things like full-company retreats and celebrations, and even separate budgets for educational or DE&I related events. And we find that these budgets can be somewhat flexible or undefined as companies reallocate budgets based on micro and macroeconomic shifts. For example, we're seeing a lot of companies redesignate massive budgets like lease expenses to employee experiences (with so many employees going remote).
All that being said, sitting down with the decision makers at your company and defining your Q4 events budget is a great place to start. Once you have a sense of what your team can realistically spend, you can start to narrow down your options.
And remember, there are a lot of moving pieces that come with a full-company event. Think about not just the price of the experience or event or the food and beverage minimums, but all the additional logistics. If the experience is in-person, do you need to allocate some of your budget towards transportation to and from the venue? Hotel and air travel for your remote employees? Does the experience or venue include entertainment, food, or facilitation, or do you need to bring in outside vendors? Think through all of the possible expenses to ensure that your budget estimate is as accurate as possible.
Here at Marco, we've built a comprehensive framework and budget breakdown calculator for large-scale, custom events. Schedule a free consultation with a Marco Events Expert.
3. Figure out what kind of support you need
Anyone who has ever coordinated an event knows it's usually more work than expected. Logistics, communication, decision making — it can be a lot. Think about whether you want to handle things in-house, or if it's worthwhile for your team to outsource some (or all) of the planning.
If your company has an internal events planning team...
You're probably set up to plan your retreat in-house. Here are a couple things to consider about bringing on a dedicated events planner, even if you are staffed up:
Preferred access & pricing: Given the state of the world, venues are booking up months in advance. A partner like Marco has relationships with and special access to the hottest venues in your city.
Vetted & quality assured: Marco hand-picks venues and experiences for your team that have gone through a rigorous curation process. With us, you don't need to worry about whether your event will be elevated or not. It will be.
Best practices & processes: We've done this a few times, with the best of the best. The experience will be top notch, designed for professional teams, but also truly engaging and memorable.
Heavy lifting & logistics: Your event team is likely juggling a number of events—from trade shows and leadership summits to team and client events. Let us help— from venue & offside vendor coordination, branding moments, & more—we do it all.
And if you don't have dedicated in-house events planners...
Just remember that whoever has been tasked with planning these events has a separate full-time job. On average, Marco saves companies >80 internal hours in the planning of just one full-company event (let alone three!).
Tell us your goals, and we'll help you create some memories. Get started now.
4. Have a good idea of your team's preferences
Team experiences are for your team—don't forget to consider them in the process.
Has it been a crazy quarter and your team really just needs to relax and acknowledge their accomplishments? Is your team more of the quiet and creative type? Maybe there's a hobby or interest that a lot of people on your team have in common — think things like cooking, pottery, art — that you can base an experience off of. Filter for the right experiences on Marco based on your company's wants and needs to see what may fit the bill.
But, the best way to figure out what your team would want is to just ask them. Put it to a vote by sending a Marco poll! It's easy to select a few experiences that fit your team's location and budget, then you can pass the baton over to your team (and take the onus off of yourself!) to make the final decision—or at least to give you a better read on what they like.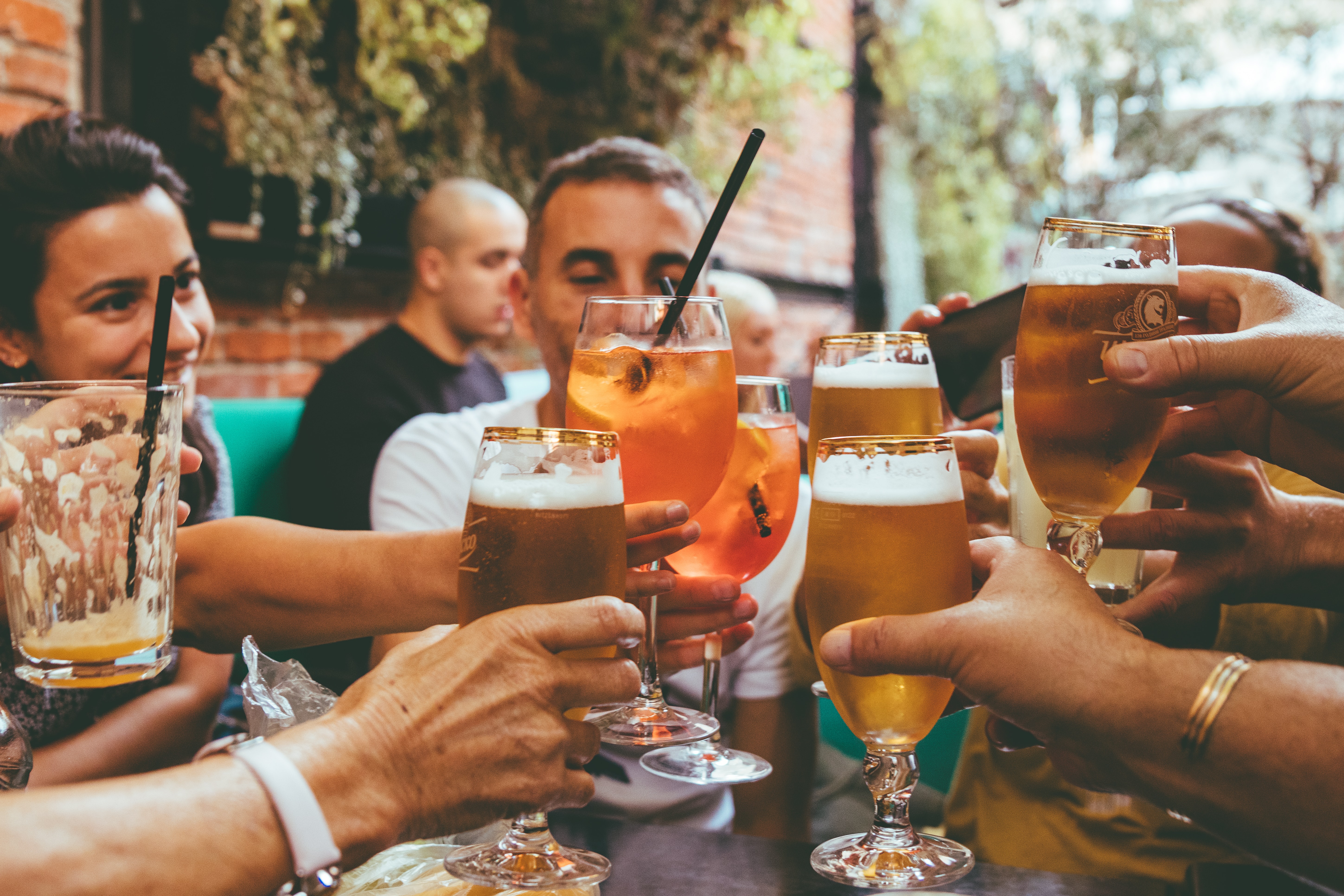 5. Get seasonal
As previously mentioned, the last few months of the year are prime time for seasonal team experiences, from pumpkin-spiced bonding to champagne-fueled New Year's celebrations.
We've curated a short list of a few favorites to get you inspired, no matter where your team is.
For San Francisco-based teams
And as tip #1 urges, it's never too early to start planning your holiday party.
And for a fully custom SF Holiday Party experience, get started here
For New York-based teams
And for a fully custom NYC Holiday Party experience, get started here.
For remote and distributed teams
And for a fully custom (and stackable) Virtual Holiday Party experience, get started here.
Happy Q4! Let us help you make it one for the books.