Steal the 3-step playbook used to host our latest company offsite!
In 2023, Forbes reported that 53% of remote workers feel disconnected from their co-workers. With more and more remote-first companies, that number is bound to climb, raising one critical question: How do we build tight-knit company culture online?
We launched Marco because we had a different vision for workplace connections. Instead of relying on Slack extensions, we organize one-of-a-kind experiences that bring employees together. Today, we're in full swing with 750+ companies who rely on our services across 150+ retreat destinations. Plus, we practice what we preach.
Take it from Molly Bridges, Senior Event Operations Manager at Marco. Molly only joined us five months ago, but she's already made a company-wide impact, even organizing our last team retreat.
To hear more about the experience, we sat down with Molly to unpack!
How Marco plans events to keep remote teams (including our own) aligned

Why we prioritize in-person, off-site meetings at least once per quarter

Three steps to organizing an impactful company-wide experience
Let's dive in.

Start by picking one goal & sticking to it
Molly has one key piece of advice for organizing a truly impactful company retreat: Keep it simple. In her words:
"The fastest way to burn out a team is to squeeze in 10 different experiences in one weekend. To make the most of your retreat and factor in adequate time for your team to unwind, pick one or two goals and stick to it."
That's exactly what she did to plan her first off-site experience for our team here at Marco, as she prioritized big-picture questions like:
What's our vision for this event?

What do we want to accomplish through it?"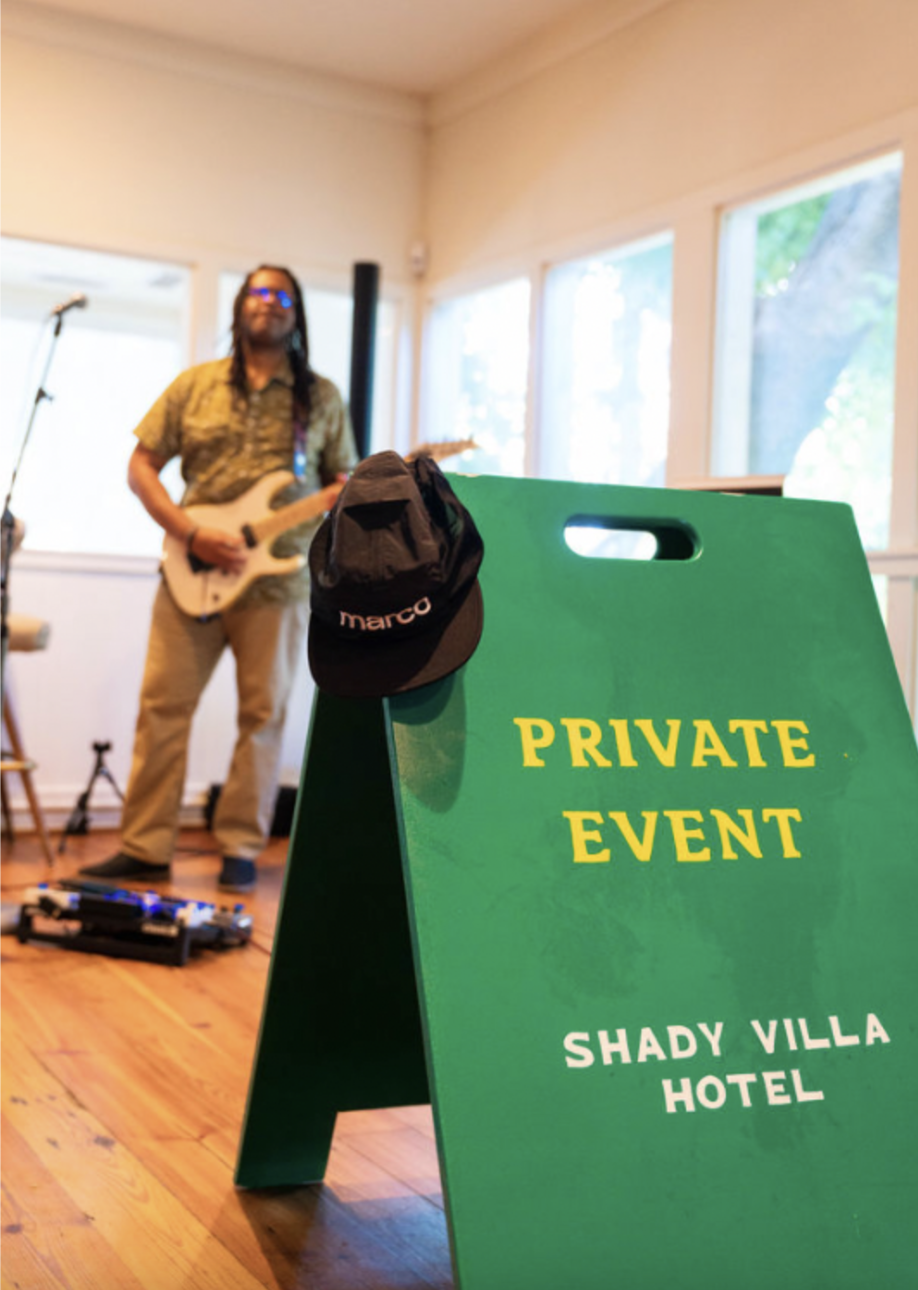 (The Marco team listens to a live music session by local Austin artist while they dined at the Shady Villa Hotel)
Planning your retreat in 3 simple steps
After our team selected "productivity" as the event's guiding theme, all Molly had to do was follow three simple steps:
Step #1: Define specific blocks within your itinerary
As Molly explains, "Each retreat activity should ladder up to one collective goal — productivity was our, so we focused on blocking off time each day to do thoughtful work." Molly broke down the itinerary blocks into three specific areas: brainstorming, retrospect, and team-building.
Step #2: Pick activities thoughtfully
Molly knew a more formal event format could be useful for a team retrospective, but that structured atmosphere wouldn't bridge the gap between new and old hires. So, she ultimately decided on an agenda with both:
Smaller group discussions to facilitate product brainstorming

A collective retro session afterward with the entire team
Step #3: Lean into your surroundings
Having the retreat location set in Austin, Texas, Molly indulged in Western-themed activities and embraced the local spirit. After encouraging a western outfit change, the team took a line dancing class and finished the night with a whiskey tasting.
Knowing the summer heat in Texas, she also took time to make sure everyone was staying cool (think: refreshing pool breaks, an air-conditioned yoga class, and stylish Marco swag perfectly suited for the hot weather).
"I do love a theme, and it's fun to let your hair down and have fun on a retreat ,too. We leaned into the Western spirit and had a blast getting to explore Austin together."

(An example of a potential itinerary for a company offsite or retreat)
Why Marco prioritizes quarterly offsites
Much like our clients, Marco feels the challenge of keeping a remote team connected. When you're on Slack all day, it's easy to forget there are real teammates standing on the other side of the screen.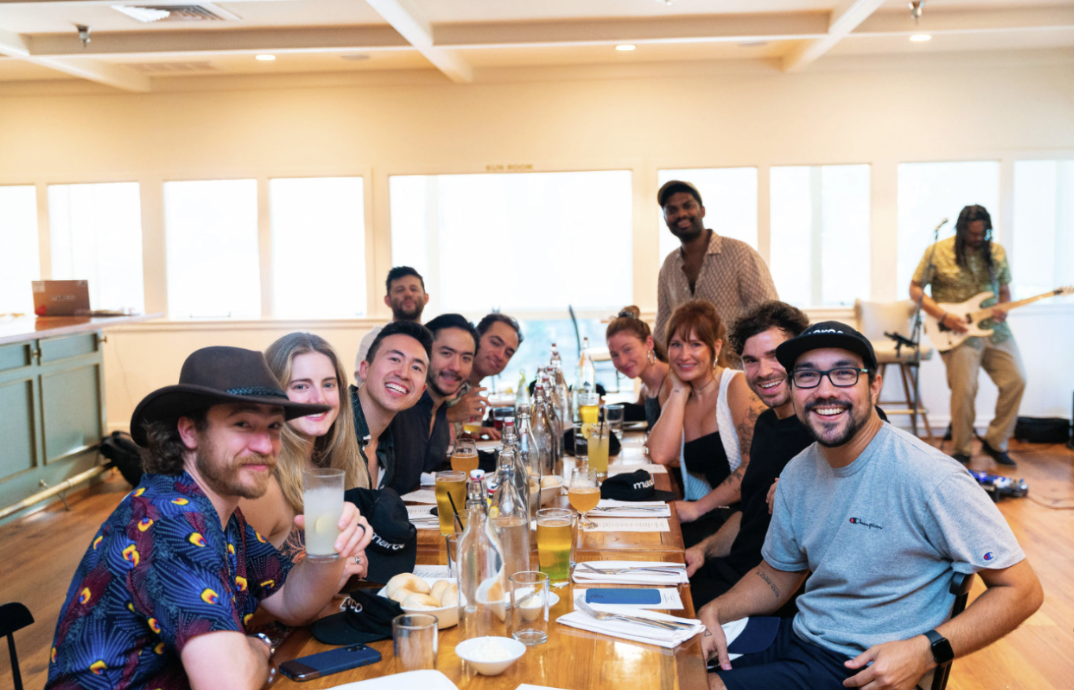 (The teammates got together for the final night to celebrate wins and give team awards)
Spending quality time together in the flesh is the best way to remind yourself why you love your job. That's why quarterly in-person meetings are a top priority for us. Not to mention that a stellar retreat simultaneously uplifts your team and leads to measurable impact.
"Our retreat made the entire Marco team feel more invested and connected with each other, and our feedback shows it. After looking at the post-event survey responses, I can truly say our retreats make a difference. Seeing how we can move the needle in just a few days is the most rewarding part of the job."
Looking back, Molly is proud to say her first company retreat with her Marco teammates drove some impressive results. Thanks to pre and post-retreat surveying, we saw a 7% increase in the team's sense of direction and a 4% jump in feeling valued and supported.
Even more insightful, the team unanimously volved that the most valuable activities were the ones where the team was simply, all getting to hang out together.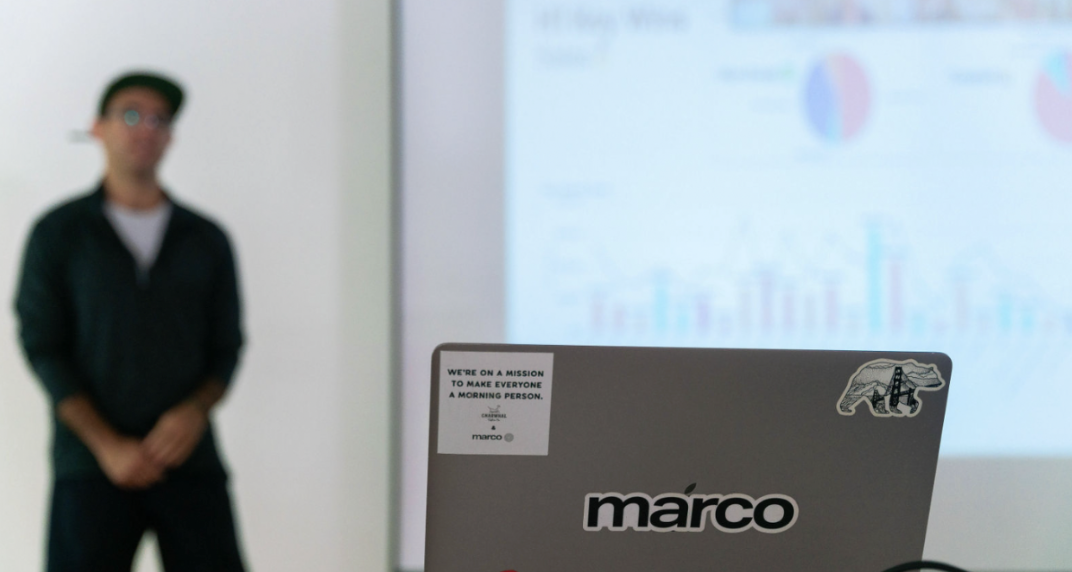 (The team focused on a lot of quarterly planning and brainstorming as productivity was a large theme during the company retreat)
How Marco builds memorable experiences for its own team
Looking ahead to our next retreat, Molly has two new tactics up her sleeve for team event planning.
Tactic #1: Schedule dedicated downtime to nurture connections
Herding your teammates from event to event is not only draining, but often counterproductive. To keep them energized and allow more breathing room for friendships to form, Molly encourages:
Keeping scheduled sessions short and to-the-point — with thoughtful back-up ideas on deck

Setting aside more time for casual activities, such as swimming and walks around the area
Tactic #2: Stay flexible – not everything will go as planned
There's a good chance that something in your itinerary won't go as planned. Molly highlights that having a clear goal and keeping it top-of-mind can guide you when you have to make decisions on the spot. "You can always plan ahead, but you can't guarantee a smooth sail," she advises. "That's why you should communicate intentions with your team ahead of time: to ensure everyone can contribute to an impactful experience."
"Planned events are always fun. However, some of our best memories happened in between, when we were simply enjoying ourselves. If the agenda allows for it, our next retreat will definitely include more free time."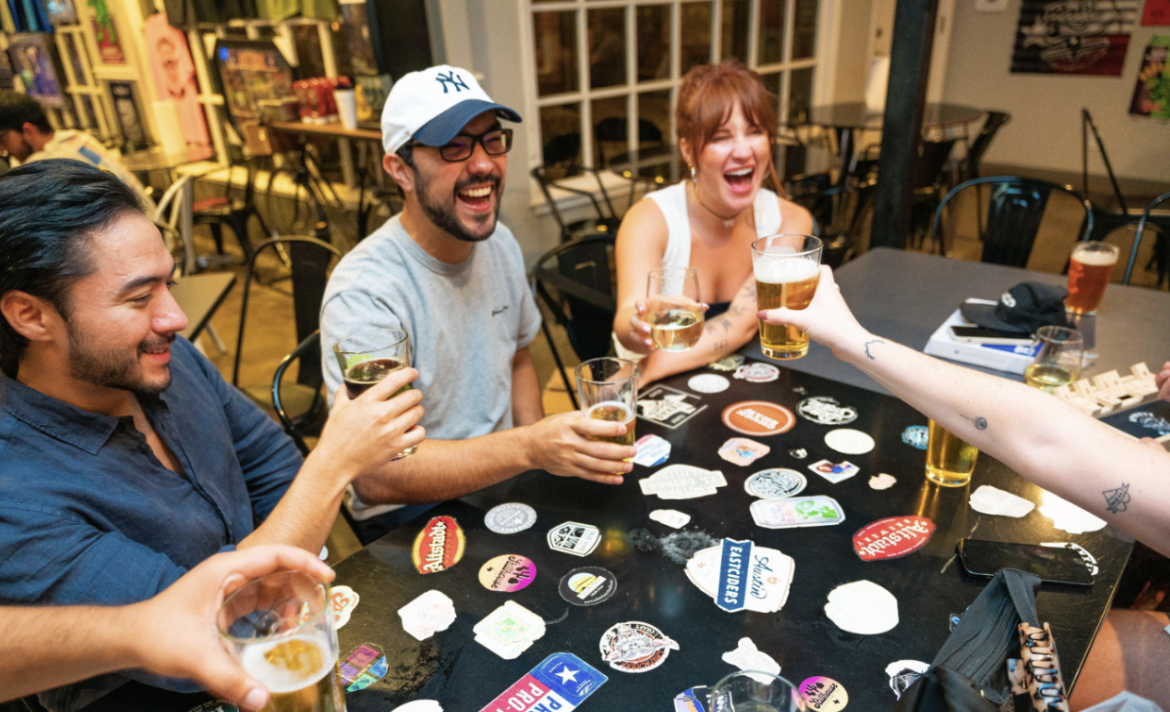 (After the group whiskey tasting, teammates moved to a nearby watering hole for a final nightcap)